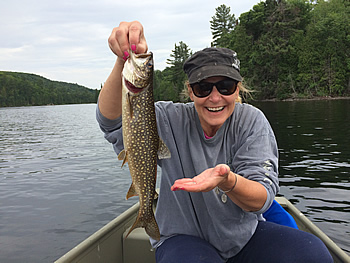 Experience excellent fishing and great hospitality with 1 of our knowledgeable fishing guides. The Garden River is known for the abundance of Pink Salmon that migrate up the river in the fall along with Chinooks and Rainbow Trout.
Speckled Trout, Pike and Lake Trout are plentiful in many nearby lakes while the Goulais River offers fair Walleye, Pike and Bass fishing. The Goulais Bay has always been a hot spot for large Musky.
RATES
Guide (1-2 persons) $100.00 Half Day
$175.00 Full Day
Add Canoe/Kayak $25.00
Add ATV/Sled $175.00/Day
Packed Lunch $10.00
Tax not Included*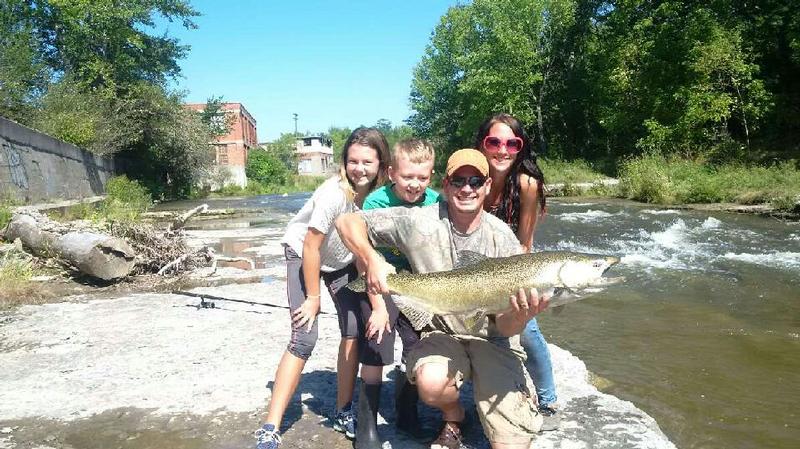 Whether you're an experienced angler who shares in the same passion we do or would like to increase your chances of catching fish then come be outfitted with Mountainview Lodge and ask for Chris for more details.